Air drafty doors cost you money!  Do you have air leaking around your exterior doors?  This is a common problem and will cost you money in the winter and summer.  This is a DIY project that most people can perform.  Click on this link to learn how to fix this problem: How to fix an air drafty door.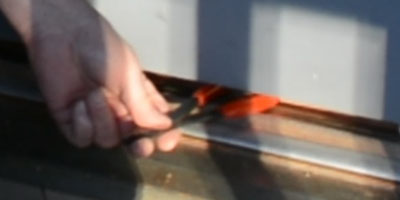 In this video, I start by showing the draft under a front door.  I explain how it got to be that way.  Then continue to show removing the old door threshold.  Next, I clean the area and install wood strips to adjust the door threshold height.  After attaching the wood, I paint it to improve aesthetics and to help preserve the wood.
Next, I show cutting the new threshold to size and installing it.  The hardest part was installing the rubber seal that contacts the bottom of the door.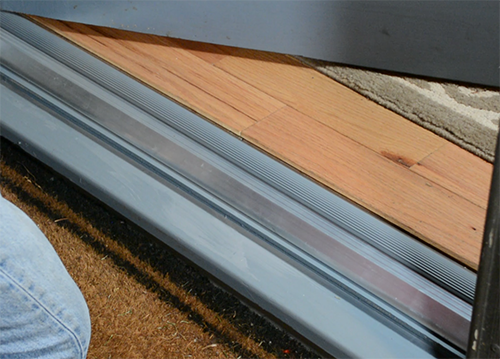 This Do It Yourself project can be performed with some basic tools and can make a big difference to the comfort in your home and your power bill.
View the video here: How to fix an air drafty door.