Hello, I'm Wayne your host of DIY with Wayne. 
I was a DIY'er before it was popular.  Growing up, both my parents worked in textile mills.  Later my dad became a truck driver.  These are not occupations that will make you wealthy.  We had decent cars and house, but finances were always a struggle.  As a result, my Mom and Dad did all they could to NOT hire someone for anything.  They "Did It Their Self".
My Dad was always teaching me how to fix things and I "took to it".  For my 13th birthday, all I wanted was my own set of tools.  Mom and Dad stepped up to the challenge and got me my own set of Craftsman Tools.  I still have almost every piece!
When I was 15, my Dad died in a trucking accident.  In addition to her grief, my mom was dealing with tremendous financial pressure.  This put more pressure on me to do all I could around the house.  My Dad was a good teacher, but I was only 15.  I continued in his footsteps as best as I could learning all the way.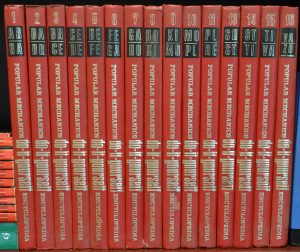 About age 16 or 17, Mom purchased me a set of Popular Mechanics Encyclopedia.  I still have them and have used them a great deal, but not much in recent years.  They provided me with a wealth of knowledge on  building and repairing things.  Remember, NO INTERNET BACK THEN!  This was the early 1970's.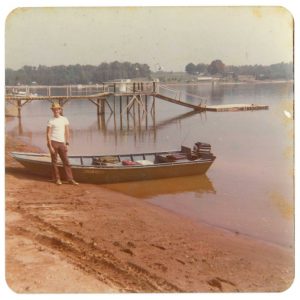 By age 18 I had built my own fishing boat from plans in the Popular Mechanics Encyclopedia.  Here is a photo of me next to the boat I built.  Another big project early was at age 21, I removed a shower and installed a tub/shower combination in my house.  That was over 40 years ago, and I still enjoy doing things myself. 
Wayne