Do you have outlets (standard or GFCI) that you need to test?  This video will show you how to test your outlets with a Standard and GFCI Outlet Tester.  The tester we used is very inexpensive and can be purchased  in most places that sell hardware.   This is an Amazon link to a GFCI Tester.  If you purchase a tester be sure it will test standard and GFCI outlets.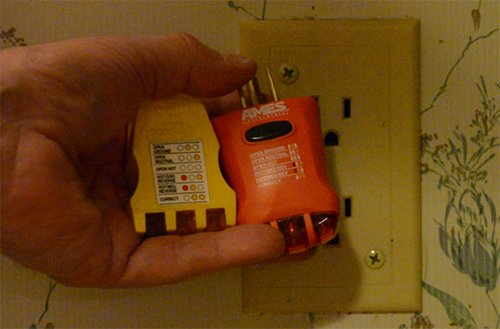 Here are 2 testers I have.  The yellow one works well but is old and will not test a GFCI Outlet.  The newer orange one will test both types of outlets.
In the video, Standard and GFCI Outlet Tester, I demonstrate using both on standard, GFCI Outlets and standard outlets that are protected by a GFCI Breaker that is at another location.  If you have a outlet that looks like a standard outlet but you think it should be protected, this tester can confirm if it is protected or not.
You can purchase your GFCI Tester here: https://amzn.to/3EHKsvd
Please give this video a THUMBS UP and SHARE it with your friends.
Please LIKE and SUBSCRIBE
Support from viewers like you is what keeps us going.
Thank you for your support.
This video is NOT sponsored.
Some product links are affiliate links which means if you buy something we'll receive a small commission.
Please visit us on YouTube: DIYwithWayne
The focus of our YouTube Channel is to help you save money by doing things yourself!
Thank you for visiting and have a great day!
Wayne