Do you have a problem with water spots on your glass shower doors? In this video we will show you How to Decrease Water Spots on Glass Shower Doors.  It may not eliminate the water spots but will make it a LOT easier to control them.
We clean the doors first then we put a strip of painters tape in the middle from top to bottom.  We used the Rain-X on one side but not the other to demonstrate how it works.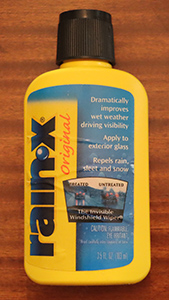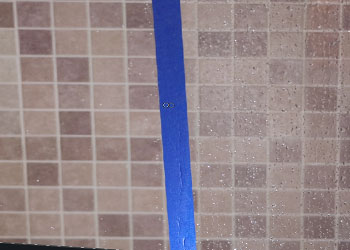 The photo above is of the product we used.  Rain-X has several products so be careful when you purchase it.  Be sure to get the original product.   The second photo is an example of the shower door after installing the Rain-X.  I could not get a good photo showing the effeteness of the product.  It does do a good job of heeping water from cling to the glass and that helps prevent the water spots.  You can see better examples in the video:  How to Decrease Water Spots on Glass Shower Doors
You can purchase Rain X products here.
Please give this video a THUMBS UP and SHARE it with your friends.
Please LIKE and SUBSCRIBE
Support from viewers like you is what keeps us going.
Thank you for your support.
This video is NOT sponsored.
Some product links are affiliate links which means if you buy something we'll receive a small commission.
Please visit us on YouTube: DIYwithWayne

The focus of our YouTube Channel is to help you save money by doing things yourself!
Thank you for visiting and have a great day!
Wayne