Below are scans of the packaging for the Tool Solutions Cordless Engraving Pen.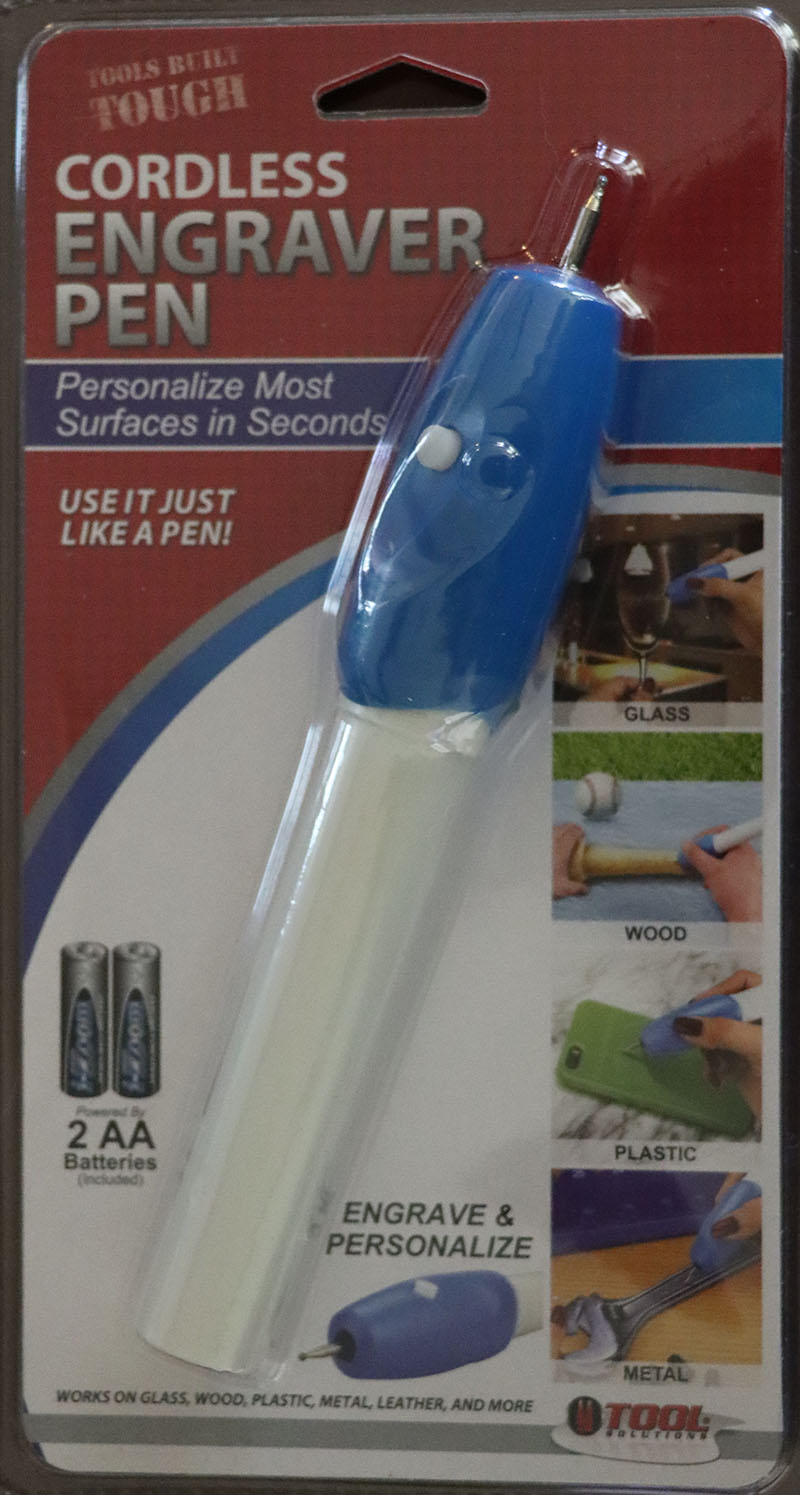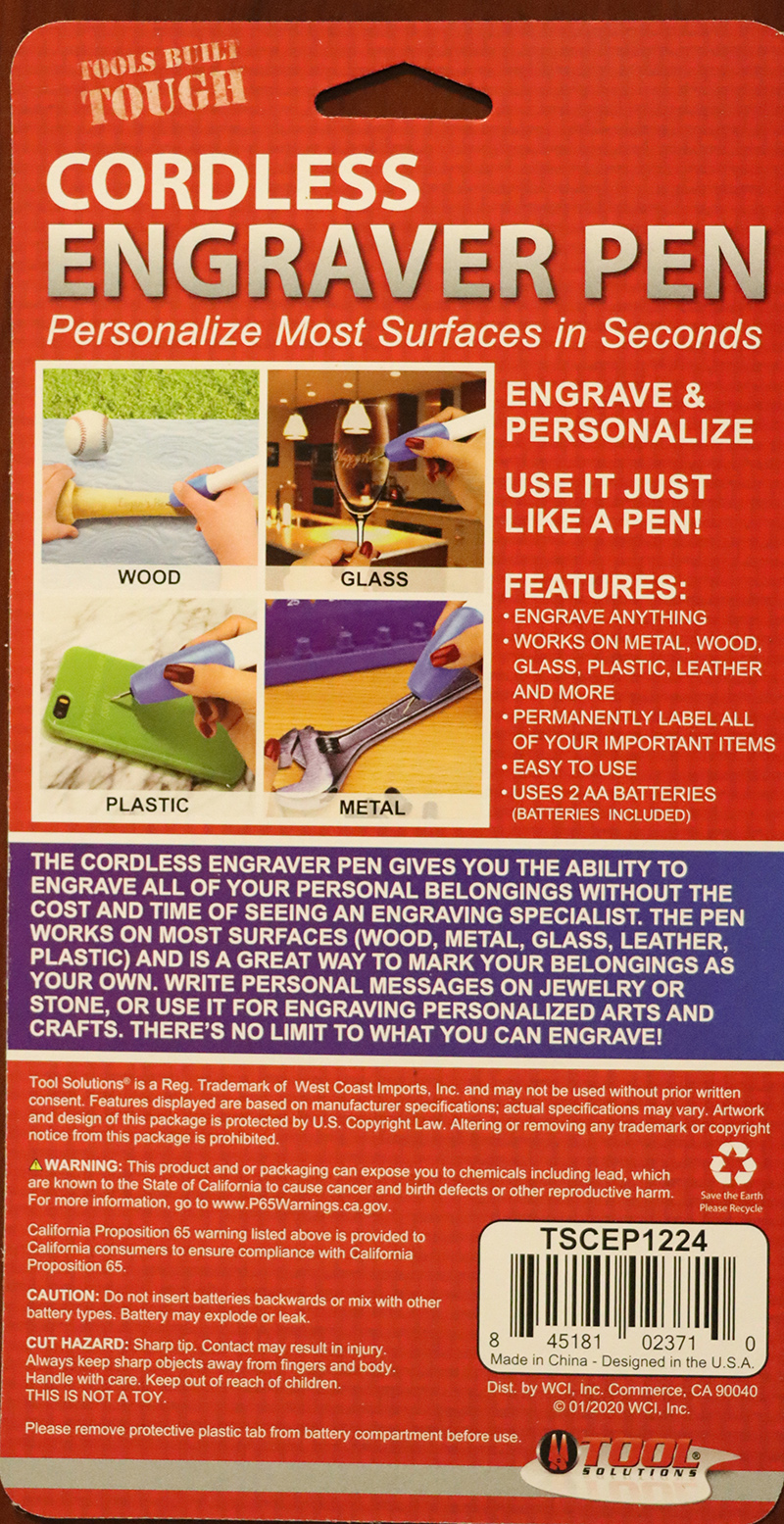 This video is NOT sponsored. Some product links are affiliate links which means if you buy something we'll receive a small commission.
This link will take you to Amazon where you can purchase the Engraver Pen by Tool Solutions:
https://amzn.to/3zA2CwJ
Equipment and software used in making this video:
Canon 90D DSLR: https://amzn.to/3E64SLH
GoPro HERO9 Black: https://amzn.to/2RXkbE1
Rode Wireless Go Microphone: https://amzn.to/3wSv34O
Neewer LED Video Light kit: https://amzn.to/3fLmAKV
Camtasia 2021 https://amzn.to/3pMGlFS
Adobe Creative Cloud: https://amzn.to/3IIPNT3
Adobe Photoshop: https://amzn.to/3IIPNT3
Please visit our website at:
Visit us on Facebook:
https://www.facebook.com/diywithwayne/
The focus of our YouTube Channel is to help you save money by doing things yourself!
Please visit our new YouTube Channel , "Bucket List Time with Ann and Wayne"
https://www.youtube.com/channel/UCQsugY6SVyjA5yvdLlvCGXQ
Thank you for visiting and have a great day!
Wayne